Maryland Real Estate Prelicensing Comprehensive Program 
60 hours of approved pre-license education
NOTE: This is not an online course. This a live class.
If you have already registered for a course you can continue to access it here.
For any new purchases, please go to www.rempower.com
This program includes the entire 60 hour state required Real Estate Agent prelicensing course approved by the Maryland Real Estate Commission & Maryland Higher Education Commission
This program is perfect for any individual who is trying to create a new revenue stream, whether they want to work part-time or full-time, and they want to get their license and build a very successful real estate agent business through a step by step system!
Managing your real estate agent business has never been easier with the use of virtual assistants, customer relationship management systems and building a real estate team to deal with day to day functions!
All students will receive a special access pass to see me do things NO ONE has ever seen as I create a marketing plan to create relationships and build my own real estate agent business.
Every single week you will have multiple opportunities to ask questions either in the live classes or the 2 live Q&A teleseminars so that you don't get stuck!
The Comprehensive Maryland Real Estate Prelicensing Program is Broken Up into Two Phases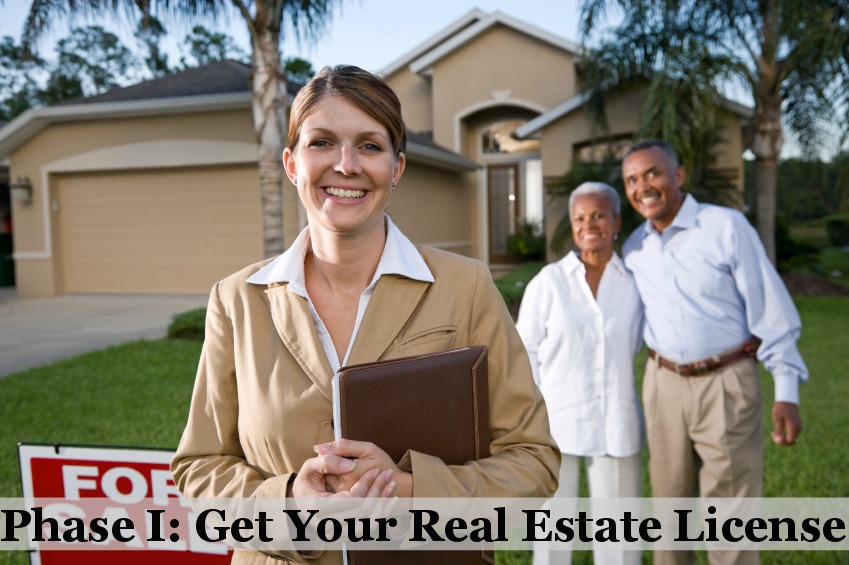 The purpose of this phase is to get you your Maryland Real Estate License in the quickest and easiest way possible by making sure that you pass both the in-classroom and licensure exam the very first time!
I have used my experience as real estate instructor for 13+ years, a real estate broker, and more importantly as a new member orientation instructor for 5+ years of every new real estate agent in Montgomery County, MD and Washington D.C. to create this program.
This program has been created systematically to break down the material in the simplest manner so that you can easily understand and remember it forever! The way that I do this is through the presentation of the material and the additional materials that I provide to you.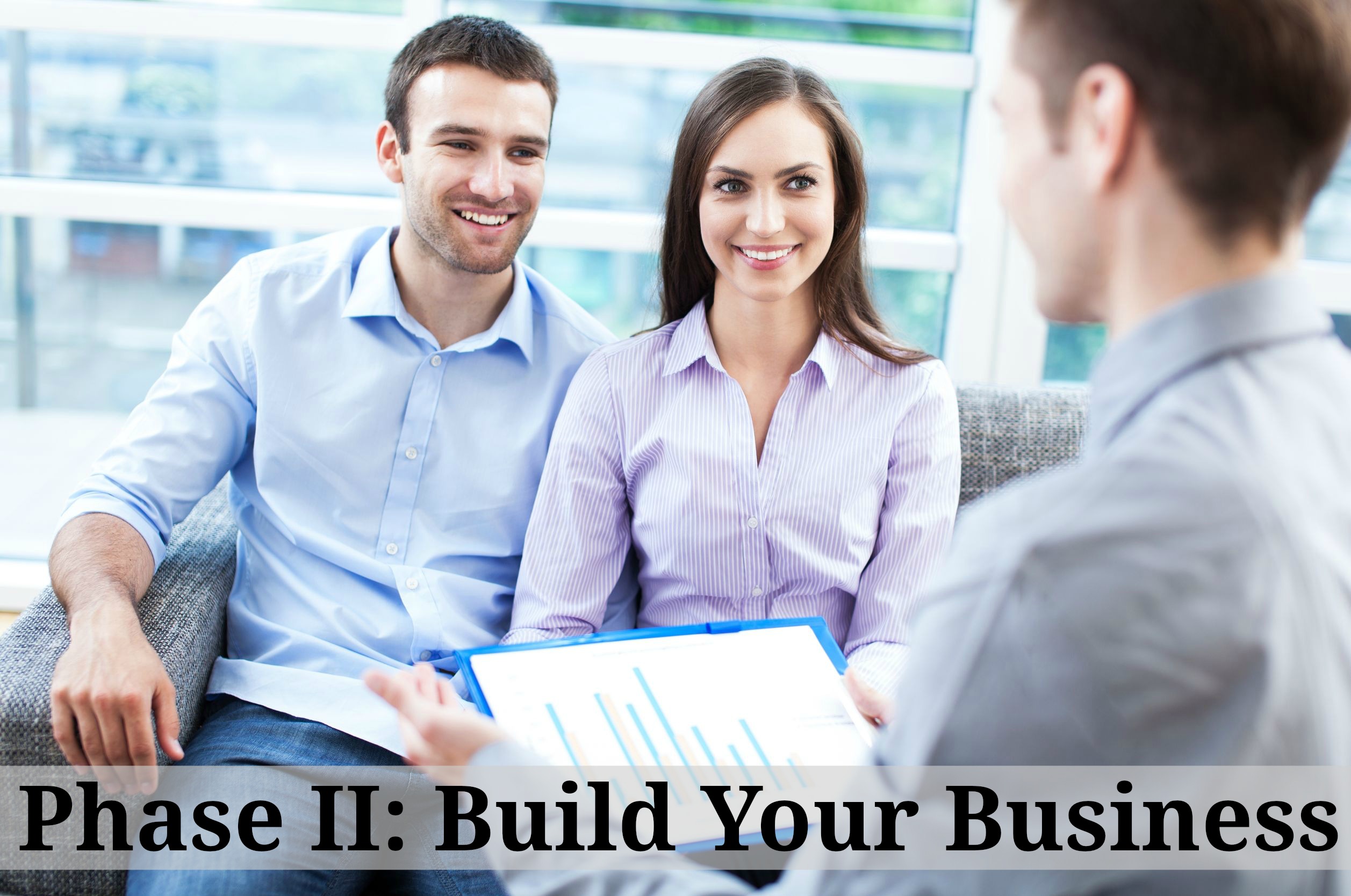 Unfortunately, the information that you must learn to pass your real estate license exam has nothing to do with the business!
I personally created this program after 5 years of the same response of students from the New Member Orientation at GCAAR, where I was teaching every single new agent in Montgomery, MD and Washington D.C. 


Every single agent told me that after receiving their license they felt completely overwhelmed and confused as they were being told to do so many things and could not understand what to do. They wanted a step by step system to build their business.


These are the exact processes I have used to create a 6 Figure Business every year!
Not only that, I am, for the first time ever, releasing the exact processes of the top 10 real estate agents in the U.S. I had the pleasure of interviewing them for my forthcoming book the "Secrets of the Multi-Millionaire Real Estate Agent." 
As well, I am going to share with you the exact strategies that the top 30 agents under the age of 30 are using across the United States! I was very fortunate to interview this group for my radio show. It is outstanding how these individuals have strategically setup there businesses for extreme success! 
Just Some Of What You Will Be Taught in Phase II:


Ultimate Lead Generation: This is by far the most important skill you will learn in your life! If you can be able to generate more leads - you can generate more money! How to write ads on Facebook, LinkedIn, and Twitter. How to calculate your traffic's sales potential and how to translate that into an increase in overall revenue. How to identify different customer personality types and how each approaches online buying decisions differently. How to write the perfect headline and ad copy. The differences between A/B Testing and Multi-variate testing and how to increase revenue and save money by implementing these methodologies.


Psychology of the Buyer: You need to understand how a buyer thinks and how they decide and make decisions. If you do not know this you will never understand how to work with them. I walk you through the entire process of helping them buy a home. Each buyer has expectations that you have to learn how to manage. We will teach you exactly how to get them focused so they can get to the sale as quickly as possible. This will save you so much time and gas money!


Psychology of the Seller: Selling a home is much different than buying a home and I explain to you the issues that come up and how to protect yourself and your seller. Sellers want the highest price and want to do the least amount of repairs on their homes. We will show you how to get your clients to understand the market price of their home and how to manage their expectations on repairs. This is one that you will want to re-watch again!


Navigating the MLS for Money!: I show you how to do the most productive searches in the multiple listing service. Organization and knowing your inventory is key to selling the most amount of properties. I will not only show you how to save searches, send automatic searches to your clients/customers, but more importantly, understand all of the inventory so you can be in the best position to sell it!
Obtaining Financing Your Buyer Client: I will go through the common financing and what you need to know to get the lender move forward. In addition, I will go through the common pitfalls and strategies you must use to make sure that there are no issues. Understanding this information is essential to make sure you do not have any issues at settlement!


Cutting Down Time & Showing Homes to Sell!: I show you exactly how to have the most productive and least time consuming showings so you can get to the sale of the home quickest! I will teach you the 3 questions that help me to get buyers to move forward!


Writing Offers & Negotiating: I walk you through all of the contracts so you understand exactly what you are filling out and also all of the legal issues that are presented. I will also show you how to make the strongest contract so you can negotiate for your client and save them thousands on the bottom line! One of the most important webinars you can watch!


Attending Settlement and the HUD-1 Statement: This has to be one of the most important parts of the entire transaction. It is when your clients get their home or they sell their home and you get paid! It is so essential to understand the issues and problems that arise. As well, what you need to make sure that you cover during the entire process. You have legal fiduciary responsibilities and you need to make sure that you fulfill them. I walk you through each and every one of them so that your settlement will go flawlessly!
Class schedule and location: TBD


Books are not included in the program. You can purchase them online or at any bookstore:
Requirements For The Program:
18 Years Old & Above
No Criminal Records
Official Transcript of High School Diploma/GED or University/College Degree (must be submitted before the first day of the class, email it to [email protected]) 
Completion of the Full 60 hour program is Required for Licensing


This Program is Approved by the Maryland Higher Education Commission & Maryland Real Estate Commission.


Investment:
This course should be at least $3000 with all of the bonuses!
The Entire Program is Only $350
 Register Today! Seating Is Limited!
Only 17 Seats Remain!